Discover more from Yatton Matters
Roundup of news and tidbits from my councillor perspective.
A New Local Plan [3]
Regular councillor roundup
Hello… Steve here.
Welcome to the third issue of my newsletter. You may have noticed that I've already slipped a bit from sticking to my, err… 'fortnightly' target.
It has been a bonkers couple of weeks and I'm feeling my ability to process information might be reaching its limit. I can empathise with novelist Amy Sackville who in this article talks about the rapid passing of time and creative blocks… but however busy my day looks, I've so far stuck to a daily routine of a 5k early morning walk to catch the best light and birdsong and remind myself that walking helps us think. A friend shared this quote from Danish philosopher, Søren Kierkegaard...
Above all, do not lose your desire to walk; every day I walk myself into a state of well-being and walk away from every illness; I have walked myself into my best thoughts, and I know of no thought so burdensome that one cannot walk away from it.
Anyway, the sound of a Mr Whippy jingle in the street has jolted me back to the matter at hand - this newsletter!

---
A New Local Plan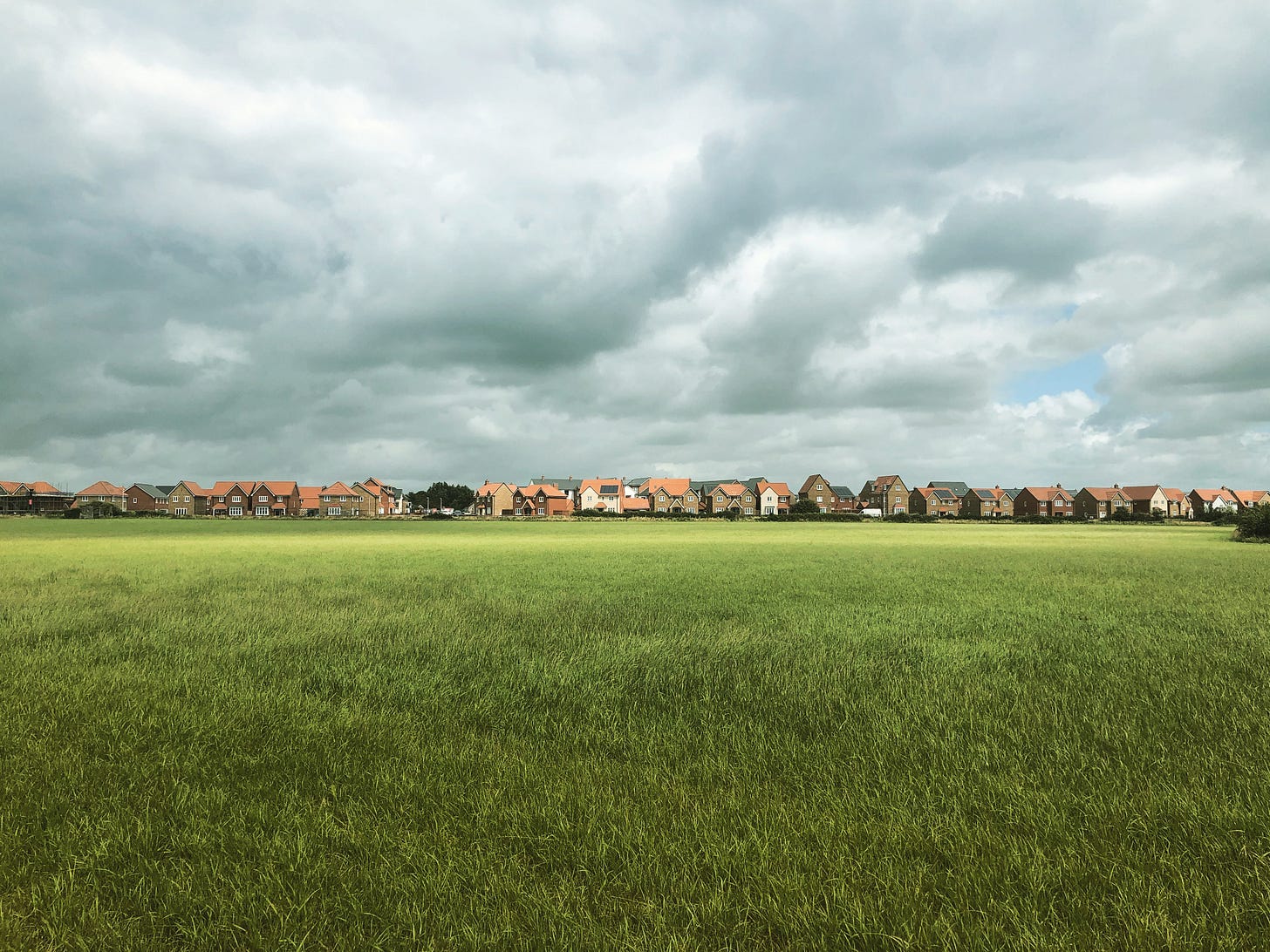 As a new administration we want a more open and honest consultation with residents, businesses and stakeholders on meeting the challenges facing North Somerset, with no pre-determined ideas about locations, quantity or types of development. The first consultation stage opened on 22nd July and will run for six weeks until 2nd September. We're inviting you to share your views on the issues the Local Plan will need to address.
Read more about how you can help shape the emerging plan
here
.

Following consideration of the responses received, the Council will consult separately - probably in the autumn - on the options for potential spatial strategies and locations for future development.
---
Planning and housing in Yatton
Curo's Reserved Matters application received planning approval on 1st July and will take roughly three years to build out once work starts in September (after the Arnolds Way roundabout is enlarged to accommodate a 5th 'arm'). The marketing people at Curo have named the development of 154 homes, Eaton Park. Given my original opposition to development on this site (which was granted outline permission for 'up to 170 homes' in March 2016) we pushed Curo to significantly improve the plans as originally submitted. I want to look ahead and am pleased this site will be built out by Curo and deliver 46 much-needed affordable homes to the village - 82% for social rent and 18% for shared ownership. I also welcome Curo's on-going commitment to close working relationships with the community. The timeline looks something like this, but is very fluid given the current circumstances.
Sept 2020 - Roundabout works complete; work begins on residential site

May 2021 - First homes ready for occupation

Nov 2023 - All homes built out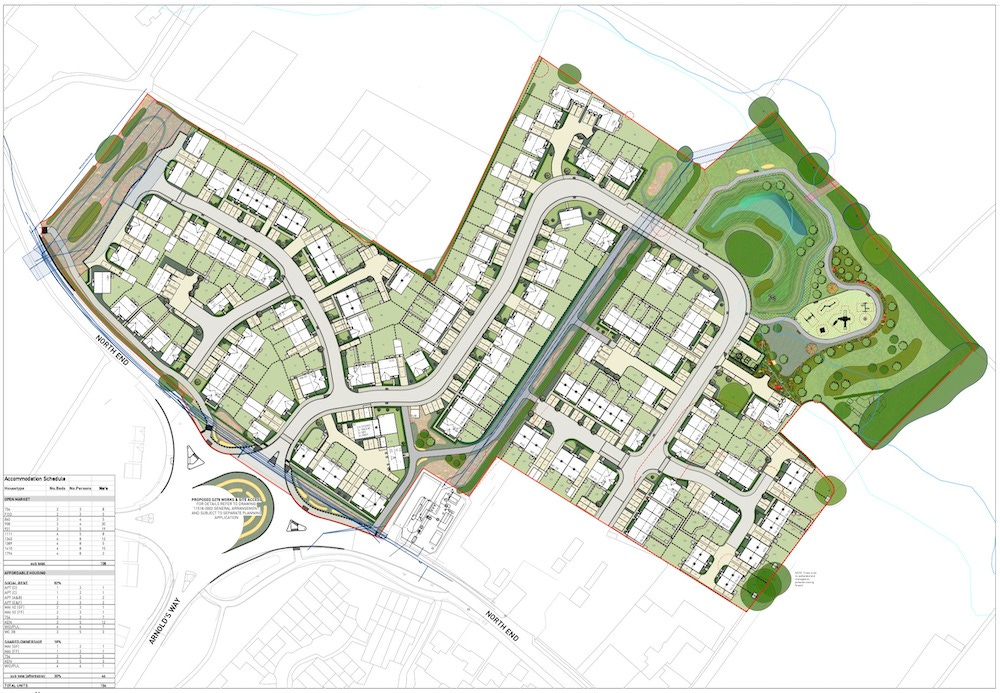 Back in May I asked for the 30mph speed limit to be extended from the rugby club to beyond the current roadworks on North End Road. I know that people are often surprised at the length of time it can take to progress a change like this, but it requires the existing speed limit to be revoked and Traffic Regulation Orders (TROs) follow a statutory process. To cut a long story short, the developer will be able to erect the signs after the TRO is sealed, which should be on or soon after 7th August. The next step will be to extend the 30mph zone out as far as the Bridge Inn.
There's more.
I received an email at exactly 5:00pm last Friday from an agent advising me that an application would soon be submitted to build 34 homes on land off Stowey Road - the same site where an inspector dismissed Taylor Wimpey's appeal two and a half years ago. Any feedback received via the consultation website will be used "to inform a future planning application expected later this summer", so I advise holding fire until an application is forthcoming. That will trigger an opportunity for public consultation and comment.

I read some speculation online about "men in suits" spotted at Rectory Farm. I understand the landowner intends to present a proposed scheme to the parish council in the next month or two, prior to submitting an application later this year.

Before the end of the year I am anticipating a detailed planning application for residential development at Boxbush Farm. This has already been through the 'pre-app' stage and I met the developer on site in January.

Two 'linked' applications will also come forward around December time: one for a new club house and playing pitches for Yatton RFC; another for residential development at the current club site.

Last summer, councillors supported me in refusing Persimmon's application to build houses on the remnant orchard and adjacent field on land off Moor Road. Council planners are still considering Persimmon's revised application for 60 homes.

In passing, I'll mention there are currently permissions for around 7,000 houses in North Somerset which remain undeveloped!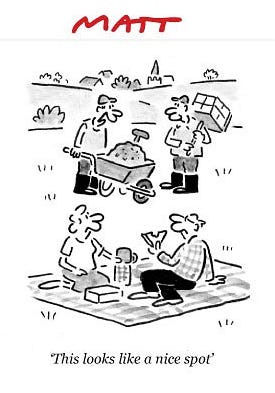 On 13th July I attended the opening of the 'show flat' at Strawberry Gardens - Housing 21's new extra care housing scheme at North End. I commented…

Extra care is an important and under-provided component of the UK housing stock so I'm delighted that Strawberry Gardens will become the sixth such scheme in North Somerset. It will allow some of our older residents with changing needs to continue to live independently in our community, and exemplifies the important relationship between housing, health and wellbeing and social care

The building will open to new residents towards the end of October. Here's an action shot from the socially distanced ribbon cutting 'ceremony'.
---
Coronavirus update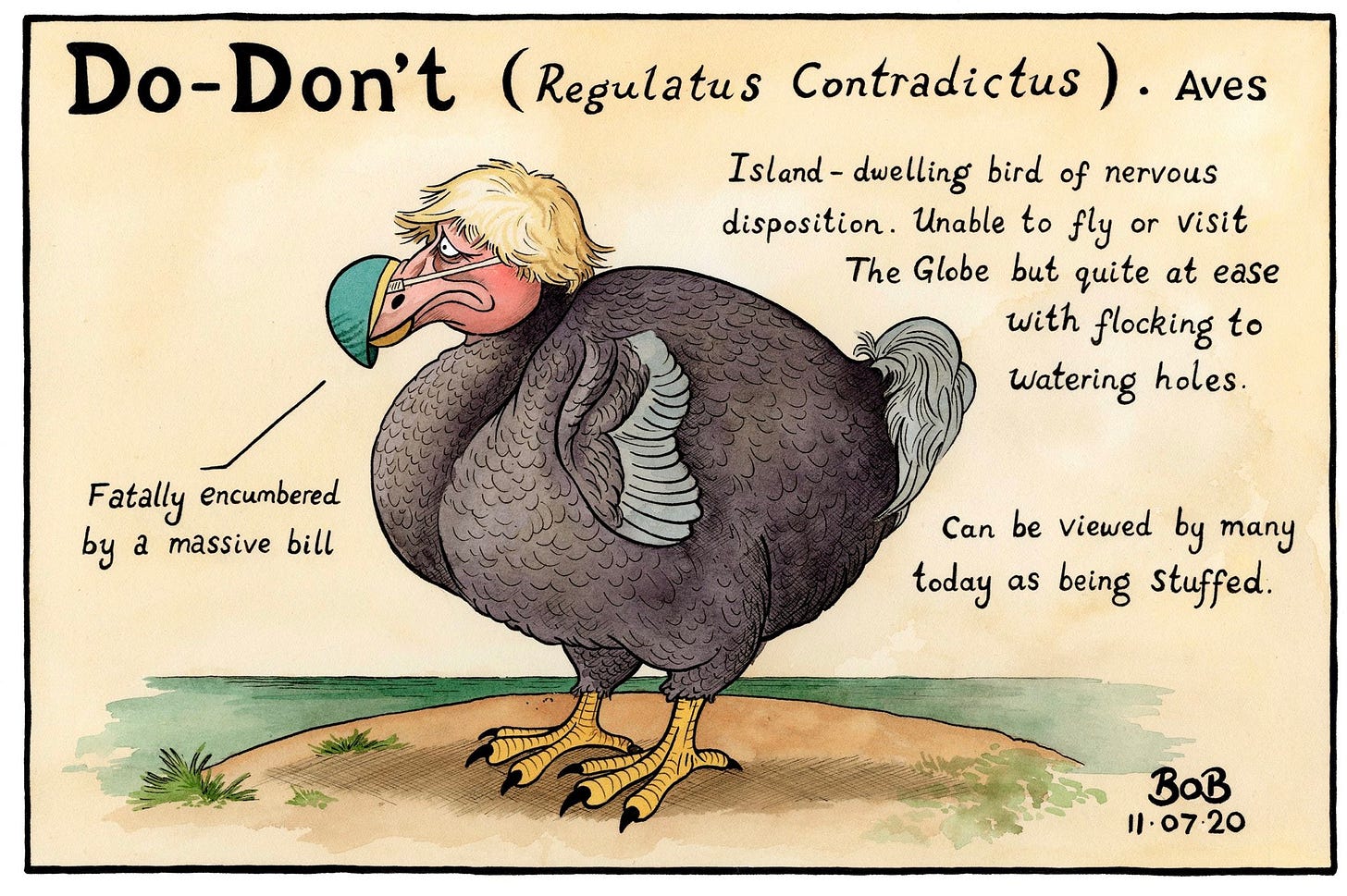 The level of weekly new cases in North Somerset - according to the latest Public Health England surveillance report (17th July) - is among the lowest in England and stands at 1.9 cases per 100,000 people. This is obviously a long way off the levels seen in places at risk of a local spike, including Leicester (currently 101.4).
On 29th June the Government started publishing its latest UK coronavirus statistics on a new dashboard. Not to be outdone, North Somerset Council is publishing its own.
I regularly consult Office for National Statistics (ONS) data but this is an excellent analysis of the psychological toll of coronavirus.
The pandemic has also highlighted systemic inequalities in society and I am fearful of what is to come. Unfortunately, it is highly likely that large numbers of people who have been furloughed will either be laid off or made redundant as the scheme is withdrawn, particularly those working in sectors which are currently unable to re-open normally. Those employed in the arts, hospitality and tourism sectors would seem the most vulnerable. We can anticipate a large number of insolvencies, too. According to the ONS, 1 in 20 adults (5%) reported that they found it difficult or very difficult to pay usual household bills prior to the pandemic; this has since risen to over 1 in 10 (11%) adults. Many households will face a financial cliff-edge from the end of August and we already know the medical emergency will rapidly become an economic and mental health crisis.

---
Schools out
Parents, pupils and teachers will have received a little more clarity on how full-time education in England will resume in September. This excellent article examines how school openings across globe suggest ways to keep the virus at bay, despite outbreaks. Here, the Department for Education confirmed safety plans based on reducing contact, rather than social distancing. That means year groups being kept apart in "bubbles", with distinct start, finish, lunch and break times.
During the term that has just finished, the daily attendance rate of pupils in reception, year 1 and year 6 (in England) increased each week from around 15% on 2nd June to around 40% on 2nd July, and then remained broadly stable.
From September, the Government has declared attendance will be compulsory - with the threat of fines for parents whose children don't comply. Personally, I've never been in favour of fines and headteachers and teaching unions have urged against rushing to reintroduce them as they say schools will need to rebuild confidence among families, rather than punish them. I think that's the right approach and Cllr Catherine Gibbons, the Executive Member for Children's Services and Lifelong Learning has said this would be "very much a last resort and not something schools want to do".
---
Linkage
Shoppers in England must wear face masks from Friday 24th July. I welcome this - particularly as surveys suggest we've been a little self-conscious about doing so.
Take a good long look at Tom Pilston's extraordinary portraits of the nurses, doctors, porters, caterers, cleaners and administrators who've spent the past five months on the front line at University College Hospital in London. Truly worth many thousands of words. 

Cat Lodge - the Council's senior archaeologist - does a brilliant job of guiding us through the history of Worlebury hill fort. Cat's "other half", Chris did most of the filming and editing.
Melissa Harrison is now up to episode 16 in her wonderful podcast series called The Stubborn Light of Things. Melissa is one of my favourite nature writers and novelists and we can join her as she walks out of her cottage straight into beautiful countryside filled with birdsong.

This article describes the engineering solutions required for the 'stealth installation' of a statue of Jen Reid - a young black activist from Bristol - following the toppling of Edward Colston from his plinth. The artwork was quickly removed by Bristol City Council. I liked Banksy's suggested compromise.
.
.
What should we do with the empty plinth in the middle of Bristol?
Here's an idea that caters for both those who miss the Colston statue and those who don't.
We drag him out the water, put him back on the plinth, tie cable round his neck and commission some life size bronze statues of protestors in the act of pulling him down. Everyone happy. A famous day commemorated.
---
And finally…
Hat tip to Chris Wathen for this one. Stackridge played the first Glastonbury Festival in 1970 and I'm told as payment each band member received a pint of milk. Vocalist/guitarist/keyboardist Andy Davis lived on the High Street and with James Warren went on to form The Korgis of "Everybody's Got to Learn Sometime" fame.
---
My life right now. (Credit Nata Metlukh)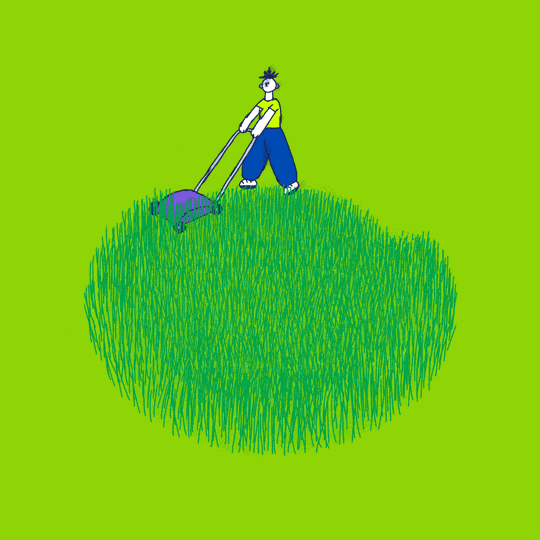 ---
Thanks for reading. Feel free to leave a comment or let me know of stuff you'd like more information about for future issues.
Steve
ps you can also find me on Instagram, Twitter, Facebook and my website.